Corecut Kwikblast Wet Blasting
Corecut uses Quill Falcon's industry leading Kwikblast Wet Blasting System. This unique system, which combines water, blast media and air to provide an efficient, yet gentle method of abrasive blasting.
How it works
Wet abrasive blasting, also known as vapour abrasive blasting, removes coatings, contaminants, corrosion, and residues from hard surfaces. It's similar to dry sandblasting. The main advantage of vapour abrasive blasting over dry sandblasting is that it reduces dust, allowing for better visibility and better operational precision.
Vapour abrasive blasting can also be known as wet blasting, wet abrasive blasting, vapour blasting, slurry blasting, and wet sandblasting.
Wet abrasive blasting can substitute for dry sandblasting for virtually any application, but there are surfaces, conditions, and environments for which wet blasting is especially advantageous.
Wet blasters can operate effectively at lower PSI, removing coatings without damaging the underlying substrate. Vapour abrasive blasting is a preferred method for blasting antique, fragile surfaces, and soft surfaces (including wood). In addition, the presence of lubricating water reduces heat due to friction that can warp metal surfaces.
Ideal for road line removal, exposing aggregate or reinforcing in concrete, removing tacky coatings, the removal of heavy corrosion and coatings, as well as the more delicate removal of coatings from aircraft panels, car panels and graffiti removal with soda. The Quill Falcon is intrinsically safe for the petrochemical industry and is ideal where conventional blasting is not possible or practical.
There are many benefits to using Kwickblast wet blasting over conventional sandblasting, such as:
Ability to control output for greater precision and better results
Highly efficient with less dust forming in the atmosphere
Creates and reveals more even surfaces thanks to less heat and friction
More environmentally friendly
Watch the video below to see the Quill Falcon System in action: 
 Key Features
ENVIRONMENTALLY FRIENDLY GRAFFITI REMOVAL

WET BLASTING = REDUCED DUST

ROAD MARKING REMOVAL

COATING REMOVAL

CONCRETE CLEANING

BRICK CLEANING

STONE CLEANING

CONCRETE TEXTURING

This is my first experience of Corecut and I would not hesitate in using them again……The General Foreman, Graham Macdonald even stated that he 'wished that all sub-contractors would take a leaf out of Corecut's book.
Steven Scott, Site Agent - RJ McLeod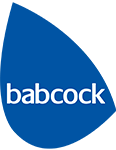 Winchburgh substantially complete and handed back on time. Really good result and I would like to pass on my thanks to you and your teams for helping achieve a real milestone for the project safely and on time.
I have witnessed some real dedication in the face of real adversity out there and I genuinely appreciate what everyone has contributed.
Thanks again, please pass on my thanks to your teams as it wouldn't have been possible without their contributions.
Simon Costello - Head of Delivery - Babcock

Corecut have recently carried out some critical and difficult work on the above project. We can confirm that they have demonstrated the capabilities for working under pressure and in a safe and professional manner.
Tim Brown, Project Manager - Laing O'Rourke Construction North
Case Study
100 Days in Queen Street Tunnel
Corecut were sub-contracted by Story Contracting Ltd to assist with the slab track renewal phase of the project.
Read More