Microtrenching 
Corecut provides specialist Microtrenching services throughout the UK and the technique is ideal for projects that involve the laying of cable or pipes through asphalt, concrete or rock. As one of only a handful of companies in the UK to utilise the cutting-edge the Microtrencher Wheel Saw (also known as the "Rock Saw"), we ensure that your projects are carried out with speed and precision.
Microtrenching is a dry cutting technique where narrow, shallow trenches are cut, typically on one side of an asphalt road. Trench sizes can range from 10mm – 130mm wide and up to 600mm deep. Dust is removed from the worksite during cutting by a vacuum system connected to the cutter wheel, ensuring cleanliness of the site.
Benefits of the Microtrencher Wheel Saw
Speed: Up to 5x faster than a conventional trenching operation. This can result in an extra 200m of trench per day.
Reduced Back Filling: Due to the Wheel Saw's ability to cut a precise trench, the back-filling cost is significantly reduced, especially when compared to using an excavator. Estimates suggest that for a 5,000m trench the cost saving on back-filling alone can be up to £6,000 when compared to other Microtrenching methods.
Quick to deploy: The microtrencher can be deployed at speed, meaning we can react to urgent project requirements.
Compact Size: Due to the compact size of the microtrencher loader it can get where larger machines can't, such as narrow city centre streets. In addition, on large roads the microtrencher can perform Microtrenching work with less traffic disruption than a dedicated heavy machine.
Uses for Microtrenching
THE INSTALLATION OF FIBRE-OPTIC BROADBAND

LAYING CABLES FOR SMART MOTORWAYS

BURYING RAILWAY CABLES TO PREVENT VANDALISM

TRAFFIC LIGHT INSTALLATION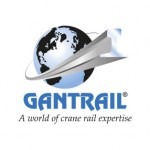 I would like to take this opportunity to thank you and your staff for the outstanding performance and professionalism shown during the recent sub-contract works in Liverpool. Right from the beginning where we initially met to discuss the scope required until the final phase of work which was recently completed, your experience and importantly flexibility during the project was excellent. We really did see the benefit of employing Corecut to sub-contract the diamond drilling works to and we will certainly look to utilise Corecut again in future projects.
David Hoskins - Projects Manager - Gantry Railing Ltd

May I take this opportunity to thank you all for your efforts during the Christmas and New Year shifts.  The works were not easy by any stretch of the imagination, compounded by adverse weather conditions , working away from home and site conditions that were not ideal.  We completed the works as far as we could and handed back both possessions on time WITHOUT ANY ACCIDENTS OR INCIDENTS which we should be proud of.  We had a couple of high level visits from the client who were content with our efforts and achievements.
Again many thanks and best wishes to you all.
Mark Johnson, Senior Project Manager - AMCO Rail

May I take this opportunity to compliment your team that attended the bridge demolition, from planning to execution Corecut offered solutions and competency for a challenging project that was key to its success.
Euan Caskie, Director - Caskie Limited
Case Study
Queensferry Crossing
In helping to deliver the construction of the Queensferry Crossing across a six year period, Corecut undertook a comprehensive portfolio of services that spanned almost its entire range of innovative solutions.
Read More