Runway Maintenance
Runway Maintenance in major airports can create a high-stakes dilemma. Accidents can occur if runways are not maintained to the highest standards – and the consequences of major aviation accidents can be catastrophic. But at the same time, the economic consequences of extended periods of inactivity can be ruinous for any airport.
So it should come as no surprise that more and more airports are using Water Jetting systems to keep their runways in top condition.
When cleaning a runway it is essential to create a surface that is clean, dry and undamaged – all in the shortest amount of time. There is no doubt that water jetting is the best way to achieve these results.
But Water Jetting doesn't just meet the requirements for maintenance of runways – it exceeds them.
Airport maintenance is such a high priority that most major airports inspect their runways several times each day. It is essential that the airport's maintenance solution is ready to go at a moment's notice and can be deployed quickly and efficiently to deal with any problems.
Some of the most dangerous risks to airport runways are spills or leaks of oil and grease, and the rubber residue which is accrues on airport runways over time. These can compromise the integrity of the runway and it is essential that these problems are dealt with immediately.
Water Jetting equipment is portable and can be deployed quickly – often by a single operator.  Furthermore, Water Jetting is ideal for removing oil and rubber without damaging the underlying concrete.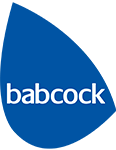 Winchburgh substantially complete and handed back on time. Really good result and I would like to pass on my thanks to you and your teams for helping achieve a real milestone for the project safely and on time.
I have witnessed some real dedication in the face of real adversity out there and I genuinely appreciate what everyone has contributed.
Thanks again, please pass on my thanks to your teams as it wouldn't have been possible without their contributions.
Simon Costello - Head of Delivery - Babcock

Corecut have recently carried out some critical and difficult work on the above project. We can confirm that they have demonstrated the capabilities for working under pressure and in a safe and professional manner.
Tim Brown, Project Manager - Laing O'Rourke Construction North

This is my first experience of Corecut and I would not hesitate in using them again……The General Foreman, Graham Macdonald even stated that he 'wished that all sub-contractors would take a leaf out of Corecut's book.
Steven Scott, Site Agent - RJ McLeod
Case Study
100 Days in Queen Street Tunnel
Corecut were sub-contracted by Story Contracting Ltd to assist with the slab track renewal phase of the project.
Read More