Concrete Shaving
Nuclear Decommissioning is one of the most essential civil engineering processes – one which must be undertaken with the utmost care and an over-zealous regard for safety regulations. At Corecut Nuclear we have years of expertise in carrying out a huge range of nuclear functions – and as a result of this work we have built up a reputation for excellence within in the nuclear industry.
One of the most important elements of Nuclear Decommissioning involves the safe removal of contamination from surfaces – particularly concrete walls and floors. There are a number of ways to do this, but one of the most effective is to shave the top layer of the concrete using specialist, diamond bladed, equipment.
If a contaminated building is demolished, then all debris from that building is considered to be contaminated and must be disposed of carefully. However if a surface removal technique – such as Concrete Shaving – is employed, only the removed material is considered to be contaminated, and the rest of the building can be demolished conventionally.
Not only does the process of surface removal cut down on waste – but Concrete Shaving produces less waste than any other method of surface removal, resulting in up to 50% less contaminated material.
Diamond Concrete Shaving is extremely accurate – these machines can be set to shave between 1 and 10 millimetres from the concrete surface with every pass, with a high degree of accuracy. This makes Concrete Shaving the ideal method for removing surface concrete without causing collateral damage – ideal for indoor walls and floors which are often fairly thin.
In addition, Concrete Shaving can remove any type of contaminant – from radioactivity to embedded metals – so this engineering solution can guarantee to comprehensively decontaminate the affected surfaces.
Corecut Nuclear has been operating for 40 years and is known throughout the engineering community for its commitment to safety. Our operators are highly trained professionals and each has CSCS accreditation.
Whatever your Nuclear Decommissioning needs – Corecut Nuclear should be your first choice.
Proshave Concrete Shaving System
Corecut Nuclear also offer Proshave Concrete Shaving services, if you would like to learn more please contact us.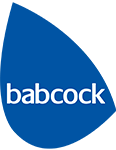 Winchburgh substantially complete and handed back on time. Really good result and I would like to pass on my thanks to you and your teams for helping achieve a real milestone for the project safely and on time.
I have witnessed some real dedication in the face of real adversity out there and I genuinely appreciate what everyone has contributed.
Thanks again, please pass on my thanks to your teams as it wouldn't have been possible without their contributions.
Simon Costello - Head of Delivery - Babcock

This is my first experience of Corecut and I would not hesitate in using them again……The General Foreman, Graham Macdonald even stated that he 'wished that all sub-contractors would take a leaf out of Corecut's book.
Steven Scott, Site Agent - RJ McLeod
Case Study
100 Days in Queen Street Tunnel
Corecut were sub-contracted by Story Contracting Ltd to assist with the slab track renewal phase of the project.
Read More