Airfield Rubber Removal
Airfield runways require certain levels of friction to prevent planes from skidding on landing or take-off. Over time a combination of weather, rubber, and other debris can reduce the levels of friction on a runway's surface.
It is therefore critically important to regularly maintain and re-establish the appropriate level of friction on airfield surfaces.
Corejet's team of experts can employ High Pressure Water Jetting to remove rubber from airport runways, re-establishing runway friction without damaging the surface. What's more, our High Pressure Water Jetting system will also clean oil and grease from airfield aprons. This method ensures runway lighting systems and pavement are left undamaged.
Our fully mobile, highly qualified workforce can respond to your Airfield Rubber Removal requests throughout the UK within 24 hours.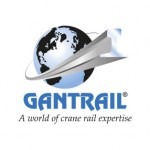 I would like to take this opportunity to thank you and your staff for the outstanding performance and professionalism shown during the recent sub-contract works in Liverpool. Right from the beginning where we initially met to discuss the scope required until the final phase of work which was recently completed, your experience and importantly flexibility during the project was excellent. We really did see the benefit of employing Corecut to sub-contract the diamond drilling works to and we will certainly look to utilise Corecut again in future projects.
David Hoskins - Projects Manager - Gantry Railing Ltd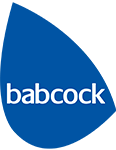 Winchburgh substantially complete and handed back on time. Really good result and I would like to pass on my thanks to you and your teams for helping achieve a real milestone for the project safely and on time.
I have witnessed some real dedication in the face of real adversity out there and I genuinely appreciate what everyone has contributed.
Thanks again, please pass on my thanks to your teams as it wouldn't have been possible without their contributions.
Simon Costello - Head of Delivery - Babcock

May I take this opportunity to thank you all for your efforts during the Christmas and New Year shifts.  The works were not easy by any stretch of the imagination, compounded by adverse weather conditions , working away from home and site conditions that were not ideal.  We completed the works as far as we could and handed back both possessions on time WITHOUT ANY ACCIDENTS OR INCIDENTS which we should be proud of.  We had a couple of high level visits from the client who were content with our efforts and achievements.
Again many thanks and best wishes to you all.
Mark Johnson, Senior Project Manager - AMCO Rail
Case Study
100 Days in Queen Street Tunnel
Corecut were sub-contracted by Story Contracting Ltd to assist with the slab track renewal phase of the project.
Read More