Painting and Coating Removal
Paint is designed to be permanent. In fact it's so resilient that it is literally made to weather storms. So the process of removing paint is understandably difficult. There are a variety of methods available, including burning the paint off – but there is no safer or more effective way to remove paint, or other coatings, than Water Jetting.
State of the art water jetting technology can deliver a stream of water at a pressure of more than 2000 psi – so this is a very serious industrial process and is far more powerful than many people imagine.
One of the best features of Water Jetting is the process's versatility. No matter the situation – whether you want to remove graffiti from granite or layers of durable enamel paint from delicate sandstone – Water Jetting is always the most appropriate choice. And no job is too big – we have Water Jetting equipment so powerful that it can be used to remove road markings; while at the same we have equipment which is gentle enough to prevent damage to underlying surfaces.
Using water jetting to remove paint or coating the most environmentally sound means of removing paint. Other techniques can produce dangerous smoke or fumes which damage the environment. In contrast, our equipment includes a vacuum system which collects all the water, and other residue, from the jet washing – preventing contamination.
If you need to remove paint, or any other coating, then no matter the circumstances, Water Jetting should be the obvious choice.
And with 40 years of experience, Corejet has earned an enviable reputation as a leading provider of Water Jetting solutions. We have thousands of satisfied clients, and our highly skilled team of operators are all CSCS accredited and are experts at delivering any type of Water Jetting service to the highest possible standard.

Corecut have recently carried out some critical and difficult work on the above project. We can confirm that they have demonstrated the capabilities for working under pressure and in a safe and professional manner.
Tim Brown, Project Manager - Laing O'Rourke Construction North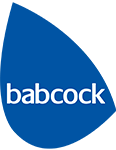 Winchburgh substantially complete and handed back on time. Really good result and I would like to pass on my thanks to you and your teams for helping achieve a real milestone for the project safely and on time.
I have witnessed some real dedication in the face of real adversity out there and I genuinely appreciate what everyone has contributed.
Thanks again, please pass on my thanks to your teams as it wouldn't have been possible without their contributions.
Simon Costello - Head of Delivery - Babcock

This is my first experience of Corecut and I would not hesitate in using them again……The General Foreman, Graham Macdonald even stated that he 'wished that all sub-contractors would take a leaf out of Corecut's book.
Steven Scott, Site Agent - RJ McLeod
Case Study
100 Days in Queen Street Tunnel
Corecut were sub-contracted by Story Contracting Ltd to assist with the slab track renewal phase of the project.
Read More