Specialists in High Pressure Water Jetting and Remote Controlled Hydrodemolition by Robojetting
After investing significantly in the latest cutting edge equipment, Corecut are delighted to announce the launch of our Hydrodemolition and Water Jetting brand – Corejet.
The launch of Corejet has been underpinned by a major investment in state-of-the-art Hydrodemolition and Water Jetting technology.
Firstly, Corecut have purchased an Aqua Cutter 710v Evolution Hydrodemolition robot and Power Pack from Aquajet Systems in Sweden. The Aqua Cutter 710v Evolution is the most versatile Hydrodemolition robot on the market and Corecut are delighted to have one of only six of these robots in the UK. The Aquajet Systems Power Pack is a containerized power-source which incorporates a diesel motor and pump to provide the pressure required to remove concrete in the most efficient manner. The addition of a hybrid kit means that the robot can be used in situations where noise and pollution regulations do not allow a diesel engine.
Furthermore, Corecut have purchased a trailer mounted pump from Calder Pressure Systems. The Multijet offers unrivalled performance across a range of applications.
With the launch of Corejet, Corecut are now in a position to offer an even wider range of Hydrodemolition and Water Jetting services to our clients, including Concrete Removal, Pipe Cleaning, Ship and Hull Cleaning, Runway Maintenance and Coating Removal.
The launch of Corejet and the investment in new machinery once again reaffirms Corecut's commitment to constantly invest, innovate and expand to provide the best possible service to their clients.
For more information on Corejet and the range of services we offer request a quote below or call 0845 5199 330 for more information.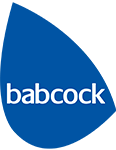 Winchburgh substantially complete and handed back on time. Really good result and I would like to pass on my thanks to you and your teams for helping achieve a real milestone for the project safely and on time.
I have witnessed some real dedication in the face of real adversity out there and I genuinely appreciate what everyone has contributed.
Thanks again, please pass on my thanks to your teams as it wouldn't have been possible without their contributions.
Simon Costello - Head of Delivery - Babcock

This is my first experience of Corecut and I would not hesitate in using them again……The General Foreman, Graham Macdonald even stated that he 'wished that all sub-contractors would take a leaf out of Corecut's book.
Steven Scott, Site Agent - RJ McLeod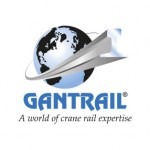 I would like to take this opportunity to thank you and your staff for the outstanding performance and professionalism shown during the recent sub-contract works in Liverpool. Right from the beginning where we initially met to discuss the scope required until the final phase of work which was recently completed, your experience and importantly flexibility during the project was excellent. We really did see the benefit of employing Corecut to sub-contract the diamond drilling works to and we will certainly look to utilise Corecut again in future projects.
David Hoskins - Projects Manager - Gantry Railing Ltd
Case Study
Liverpool Seaforth Passage
Core Cut Ltd were contracted for preparation work to widen areas of the Port of Liverpool's Seaforth Passage
Read More