Ferroscan Concrete Surveying

Corecut in conjunction with the very latest technology from Hilti are at the forefront of structural surveying and the analysis of the steel reinforcement in reinforced concrete structures.
The Ferroscan PS1000 system detects reinforcing bars, pre- and post-tensioning tendons, metal and plastic pipes and electric and glass-fiber cables quickly even over a wide area.  It is equipped with three radar antennas and can find concealed objects at depths of up to 300mm.
 Key Features
VERIFICATION OF REINFORCEMENT

CHECKING OF COVER

AVOIDING REBAR HITS

SCANS LARGE AREAS QUICKLY

PROVIDES A VIEWABLE IMAGE OF THE REINFORCEMENT

EXTENDED PC EVALUATION AND DOCUMENT POSSIBILITIES

REINFORCEMENT SHOWN AS CLEARLY VISIBLE GREY-SCALE IMAGE

SINGLE SCANS UP TO 30M

DUST AND WATER SPLASH PROOF
The verification of reinforcement is vital in today's modern building techniques and Reinforcement Surveys can aid in a variety of situations.
BUILDING ACCEPTANCE INSPECTIONS

COVER CHECKING OVER A LARGE AREA DURING RENOVATION

QUALITY CONTROL

VERIFICATION OF LENGTH

POST-INSTALLED REINFORCEMENT
The specially designed PC software permits further processing, evaluation, exact analysis and documentation of all the data recorded.
PRINTS OUT SCANNED IMAGES AND REPORTS INCLUDING DATA FROM SEVERAL POINTS IN THE IMAGES

PROVIDES A COMPLEX ALGORITHM WHICH ENSURES GOOD DIFFERENTIATION BETWEEN CLOSELY SPACED REINFORCED BARS

THE SYSTEM HAS A 32BIT PC COMPATIBILITY WITH WINDOWS 95, 98, AND NT

ON THE SPOT PRINTOUTS
Technical Data
MAX. DETECTION DEPTH FOR OBJECT LOCALIZATION - 400 MM 1

LOCALISATION ACCURACY - ±10 MM 2

MINIMUM DISTANCE BETWEEN TWO NEIGHBOURING OBJECTS - 40 MM

IP PROTECTION CLASS - IP 54 (IEC 529)

OPERATING TIME WITH LI-ION BATTERY (MONITOR) - 10 H

OPERATING TIME WITH LI-ION BATTERY (SCANNER) - 4 H

OPERATING TEMPERATURE RANGE - -10 - 50 °C

DATA MEMORY (SCANNER) - APPROX. 200 SCANS (SD) APPROX. 10 SCANS (INTERNAL FLASH MEMORY)

WEIGHT (SCANNER) (INCL. BATTERY) - 2.5 KG

WEIGHT (MONITOR) (INCL. BATTERY) - 1.8 KG

DIMENSIONS (SCANNER) - 318 X 190 X 143 MM

DISPLAY LENGTH (MONITOR) - 230 MM

DISPLAY DIMENSIONS (SCANNER) - 115 X 86 MM

DISPLAY TYPE (MONITOR) - LCD 10.1"

DIMENSIONS (MONITOR) - 298 X 206 X 43 MM

DISPLAY LENGTH (SCANNER) - 115 MM

SCANNING RANGE - MIN. - 320 MM

EM SENSOR SENSITIVITY - 250 MA (45 - 65 HZ, DOUBLE WIRE, SPACING 5 MM, DEPTH 80 MM) 3

DISPLAY HEIGHT (MONITOR) - 150 MM

DISPLAY RESOLUTION (MONITOR) - 1920 X 1200 PIXELS

DISPLAY DIMENSIONS (MONITOR) - 230 X 150 MM

DISPLAY RESOLUTION (SCANNER) - 640 X 480 PIXELS

AUTOMATIC POWER-OFF (SCANNER) - CONFIGURABLE

AUTOMATIC POWER-OFF (MONITOR) - CONFIGURABLE

LOW BATTERY INDICATION - YES

STORAGE TEMPERATURE RANGE - -25 - 63 °C

MEMORY TYPE (MONITOR) - SSD

MAX. RELATIVE HUMIDITY (OPERATION) - 90%

SCANNING RANGE - MAX. - 10000MM

DISPLAY HEIGHT (SCANNER) - 86MM

DISPLAY TYPE (SCANNER) - TFT 5.7"

AUTOMATIC SWITCH-OFF - CONFIGURABLE

MAX. SCANNING SPEED - 0.5M/S

May I take this opportunity to thank you all for your efforts during the Christmas and New Year shifts.  The works were not easy by any stretch of the imagination, compounded by adverse weather conditions , working away from home and site conditions that were not ideal.  We completed the works as far as we could and handed back both possessions on time WITHOUT ANY ACCIDENTS OR INCIDENTS which we should be proud of.  We had a couple of high level visits from the client who were content with our efforts and achievements.
Again many thanks and best wishes to you all.
Mark Johnson, Senior Project Manager - AMCO Rail

It was a fantastic effort throughout by everyone involved at Corecut.
A very innovative solution was proposed and delivered, and without it, the project may not have progressed as smoothly as it did. A professional approach from all operatives on site ensured the safe delivery of the works ahead of programme.
Eddie Esdale, Location Scheme Project Manager - Story Contracting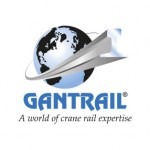 I would like to take this opportunity to thank you and your staff for the outstanding performance and professionalism shown during the recent sub-contract works in Liverpool. Right from the beginning where we initially met to discuss the scope required until the final phase of work which was recently completed, your experience and importantly flexibility during the project was excellent. We really did see the benefit of employing Corecut to sub-contract the diamond drilling works to and we will certainly look to utilise Corecut again in future projects.
David Hoskins - Projects Manager - Gantry Railing Ltd
Case Study
Queensferry Crossing
In helping to deliver the construction of the Queensferry Crossing across a six year period, Corecut undertook a comprehensive portfolio of services that spanned almost its entire range of innovative solutions.
Read More