Nuclear Decommissioning Consultancy Services 
Nuclear decommissioning can be one of the most complicated engineering projects that it's possible to undertake. While undertaking decommissioning work it is necessary to both conduct difficult civil engineering processes and work with hazardous materials.
As well as having to carry out work under incredibly difficult conditions, nuclear decommissioning has incredibly high stakes – the consequences of a mistake can be catastrophic. At worst, failure to correctly dispose of nuclear waste can cause serious health problems in the nearby population – possibly even leading to fatalities.
That's why it's so essential to carry out work to the highest possible standard. Very few organisations have enough expertise to carry out large-scale nuclear decommissioning by themselves. That's why it's common for companies to hire consultants to advise on the technical aspects of the job.
Corecut Nuclear are a leading provider of Consultancy Services to the Nuclear Decommissioning industry.
Our company are experts on a huge range of civil and structural engineering procedures which are used as part of the Nuclear Decommissioning process. We can advise on diamond drilling, diamond wire sawing, diamond wall sawing, remote controlled demolition by robolition and concrete shaving. With 40 years of experience, our expertise on these matters is immense. We can advise on almost any concrete or metal cutting problem – no matter how complicated.
Furthermore, we have acquired considerable expertise in the nuclear industry after undertaking several projects on nuclear sites. We have participated in the Dounreay Site restoration, and worked for the UK Atomic Energy Authority at Sellafield. Corecut Nuclear are a member of the Design Services Alliance.
We can also provide skilled classified personnel to assist with all manner of nuclear decommissioning tasks. So if you require any additional expertise with any nuclear decommissioning project, Corecut Nuclear should be the obvious choice to provide Consultancy Services.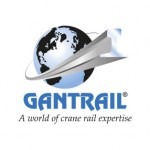 I would like to take this opportunity to thank you and your staff for the outstanding performance and professionalism shown during the recent sub-contract works in Liverpool. Right from the beginning where we initially met to discuss the scope required until the final phase of work which was recently completed, your experience and importantly flexibility during the project was excellent. We really did see the benefit of employing Corecut to sub-contract the diamond drilling works to and we will certainly look to utilise Corecut again in future projects.
David Hoskins - Projects Manager - Gantry Railing Ltd

May I take this opportunity to thank you all for your efforts during the Christmas and New Year shifts.  The works were not easy by any stretch of the imagination, compounded by adverse weather conditions , working away from home and site conditions that were not ideal.  We completed the works as far as we could and handed back both possessions on time WITHOUT ANY ACCIDENTS OR INCIDENTS which we should be proud of.  We had a couple of high level visits from the client who were content with our efforts and achievements.
Again many thanks and best wishes to you all.
Mark Johnson, Senior Project Manager - AMCO Rail

It was a fantastic effort throughout by everyone involved at Corecut.
A very innovative solution was proposed and delivered, and without it, the project may not have progressed as smoothly as it did. A professional approach from all operatives on site ensured the safe delivery of the works ahead of programme.
Eddie Esdale, Location Scheme Project Manager - Story Contracting
Case Study
100 Days in Queen Street Tunnel
Corecut were sub-contracted by Story Contracting Ltd to assist with the slab track renewal phase of the project.
Read More