Just wanted to say thank you for a good job done in John Lewis last night. All went well and no issues this morning from John Lewis / LOR at all.
Should we require any further coring to be undertaken in John Lewis / or on site, I will be in contact.
James Fincham - Project Manager
- DSM GROUP

Corecut operatives Derek McLean, Michael Kelly, Tom Walker and Tom McMillan worked within the SAWBR facility for a concentrated period of 3 weeks delivering a variety of services predominantly related to achieving Bunker 4 Breakthrough. In addition, Peter Ferguson was available to work through challenges as presented by these undertakings and help the guys through difficult moments.
Can I express my thanks on behalf of Magnox at Hunterston A for the professional manner that all Corecut operatives executed their works whilst on site to achieve breakthrough.
Work was been carried out professionally and to a safe, high standard at all times. This work encompassed the use of current best practice, according to agreed project programmes, performance standards and budgetary constraints. The work was carried out in challenging conditions which the Corecut team dealt with in a very professional and capable manner and has helped to inform future plans regarding subsequent bunker breakthroughs.
Once again thaks to the guys involved. Every one of them is a credit to themselves and Corecut.
Stuart Blair CEng - SAWBR Project Manager
- Magnox

This is my first experience of Corecut and I would not hesitate in using them again……The General Foreman, Graham Macdonald even stated that he 'wished that all sub-contractors would take a leaf out of Corecut's book.
Steven Scott, Site Agent
- RJ McLeod

Corecut have recently carried out some critical and difficult work on the above project. We can confirm that they have demonstrated the capabilities for working under pressure and in a safe and professional manner.
Tim Brown, Project Manager
- Laing O'Rourke Construction North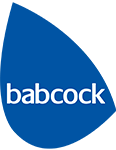 Winchburgh substantially complete and handed back on time. Really good result and I would like to pass on my thanks to you and your teams for helping achieve a real milestone for the project safely and on time.
I have witnessed some real dedication in the face of real adversity out there and I genuinely appreciate what everyone has contributed.
Thanks again, please pass on my thanks to your teams as it wouldn't have been possible without their contributions.
Simon Costello - Head of Delivery
- Babcock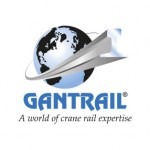 I would like to take this opportunity to thank you and your staff for the outstanding performance and professionalism shown during the recent sub-contract works in Liverpool. Right from the beginning where we initially met to discuss the scope required until the final phase of work which was recently completed, your experience and importantly flexibility during the project was excellent. We really did see the benefit of employing Corecut to sub-contract the diamond drilling works to and we will certainly look to utilise Corecut again in future projects.
David Hoskins - Projects Manager
- Gantry Railing Ltd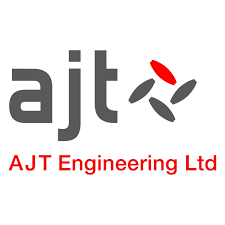 Regarding the diamond drilling work that your company have being doing this week at Clunie Dam, our site supervisor Dave Lorimer has been complimenting the work that James Heeps has been doing.
Dave is a very particular and likes everything done properly and on time, so to keep him happy they must be doing a god job.
I like to give feedback to company's especially when their work is a good standard.
Stan Fyvie, Senior Project Engineer
- AJT Engineering Ltd

May I take this opportunity to thank you all for your efforts during the Christmas and New Year shifts.  The works were not easy by any stretch of the imagination, compounded by adverse weather conditions , working away from home and site conditions that were not ideal.  We completed the works as far as we could and handed back both possessions on time WITHOUT ANY ACCIDENTS OR INCIDENTS which we should be proud of.  We had a couple of high level visits from the client who were content with our efforts and achievements.
Again many thanks and best wishes to you all.
Mark Johnson, Senior Project Manager
- AMCO Rail

It was a fantastic effort throughout by everyone involved at Corecut.
A very innovative solution was proposed and delivered, and without it, the project may not have progressed as smoothly as it did. A professional approach from all operatives on site ensured the safe delivery of the works ahead of programme.
Eddie Esdale, Location Scheme Project Manager
- Story Contracting

May I take this opportunity to compliment your team that attended the bridge demolition, from planning to execution Corecut offered solutions and competency for a challenging project that was key to its success.
Euan Caskie, Director
- Caskie Limited