Project: Horizontal Concrete Cutting
Please pass on my thanks for the works that your lads did for us on Monday – excellent !!
Wayne Fisher
- Wayne Fisher, Integral Energy Solutions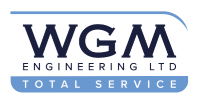 Project: Loch Eck WTW
Great feedback from the engineer on site, got through a lot of work in a short period of time and really helped us ultimately reinstate the pipe this weekend, so please pass on our thanks.
Paul Ros
- WGM engineering
Project: Petroineos for the works carried out through Van Vliet.
Just a short note to thank you for the great job Corecut done on the battery bridge removal with a special thanks to Tam Mcphillips . Stuart Boyd our construction coordinator has praised him highly for his professionalism and proactive attitude . Tam always came up with a suggestion / solution in a bridge removal that threw up a few curve balls . Please pass on our thanks from the Petroineos construction team and we look forward to working with you again in the near future

Project: Oldbury PFP Door Aperture Cutting
I just thought I would drop you a quick email to say thankyou to all those involved in the recently completed PFP doorway aperture works here at Oldbury. I don't have Finlay's email address at Core Cut, so could you please forward this to him.
The work seemed pretty straight forward on paper, but there were potential pitfalls that could have gone against us. Thankfully none of the initial concerns were realised – potential contamination on the internal compound walls or damage to the vessels.
I'd like to thank the 3 guys from Core Cut – Tam, Nick and Lee – for their diligence, work ethic and knowledge & experience. I have learnt a lot from working with them (especially for an ex sparky!).
I would gladly recommend Core Cut for any future works of this nature.
Steve from IDC, deserves special thanks for supporting Core Cut, and escorting the guys full time.
Thanks' too to the Ponds Team for the HP and Gen Op support. There were times, especially while removing the blocks, when the team work displayed by all those involved was a joy to behold.
So thanks' again to all involved, and hope everyone can stay safe and still have a great festive season,

Project: Warrington Bewsey and Foundry
Now that the dust has finally settled on the core possession for South Lane, Widnes. I would like to take the opportunity to thank you all for your contribution in the safe & successful delivery of the bridge replacement in 56 hours.
We can all be very proud of the effort and behaviours particularly those on site over the weekend with respect to safety, Covid-19 and the project delivery.
Thank again for your help & support to date on this scheme and please pass on my gratitude to anyone I've missed out.
Stephen Harnet
- Murphy & Sons

Project: Warrington Bewsey and Foundry
Thanks for the support this weekend at Bewsey and Warrington and to the lads and Lee as well who sorted out the lads for us with the timings etc
Paul Brady
- Murphy & Sons

You are very welcome and please pass on how delighted we are with the safe and steady work Jock and Scott are doing up here. We honestly could not ask for a better pair.
Sandy Sutherland
- Vulcan - Submarines - Rolls-Royce plc

Project: Dollar Academy Swimming Pool
Good afternoon chaps.
Just to say I'm very pleased with the work Andy did this morning. Piece of cake! Very happy indeed.
Thank you again.
Russell
Russell Kidd
- Dollar Academy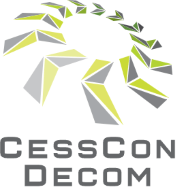 Project: Rosyth Work
Hope all is good your end! I just wanted to thank CoreCut on behalf of Cesscon, for your exceptional service and great work at Rosyth on the Iron Lady cutting the conductors. Our team and our client were extremely happy with how the job went. Andy, Tam and Mike were an absolute pleasure to work with, and were all extremely professional and worked to a safe a high standard.
I will not hesitate in the future to get you guys involved in any another cutting / drilling ops we require for the dismantlement phase of the project.

Project: UB070/112 Crowhill Road – Sawcuts and Breakout Works
Just a quick message to say thanks very much for your help on this. Guys done a grand job, so please pass on my thanks.
David Hamilton
- Story Contracting

Project: BAM Shetland
Been asked by the guys on the park to drop in some good feedback for Raymond.
Great attitude – motored through the scope we had set out for him without compromising on safety or quality.
I've spoken to him about potentially coming back up in a week or 2 – we should have a rake of holes to be cored externally for another team and I'm needing some square holes formed in our floor slabs – forgot to specify these when I originally emailed so he obviously didn't have the kit to complete on this trip.
I just wanted to thank you again for the quick response with regards to the PFT removal and if you can pass on my thanks to the team you sent up to carry out the work, they are a credit to your company and the professional way they carried this work out was impressive from the first to the last day on site, the area was left spotless and at no time was there any issue of dust or debris getting out with their work area which was a critical factor on this project.
I am looking forward to working with you and your team in the near future.
Richard Ironside
- Ross-Shire Engineering
I would also like to take the opportunity to thank your team for the help that you have provided over the past few weeks in preparation for removal of the original pre-cast concrete pipe-duct sections. This was a significant job that had the potential without a good deal of attention and planning to go wrong. Your Team displayed a great work ethic and worked exactly to our requirement. They are a credit to your company and seem to be well supported with technical support and back-up from Corecut management which is not always so evident with some other contractors that we use on site.
You can maybe also convey my personal appreciation to Tom and Sean (also to Tony) for their help and perseverance in completing our scope. It was a pleasure for both Corey and myself to work with them in delivery of this work. Apologies for the slight scope growth and thanks for supporting us again with that.
John Morton
- Petroineos Refining & Trading
Just an email to thank you for the work that has been carried out and if you could pass our thanks on to Sean and Tam for their hard work.
The culverts flew out today and we have access in to inspect and repair the pipes.
Corey MacDonald
- Petroineos Refining & Trading

Project: Tarbert Ferry Terminal, Tarbert, Isle of Harris, Western Isles, HS3 3DB
1st class job
John Macloed
- RJ Macleod

Just wanted to say thank you for a good job done in John Lewis last night. All went well and no issues this morning from John Lewis / LOR at all.
Should we require any further coring to be undertaken in John Lewis / or on site, I will be in contact.
James Fincham - Project Manager
- DSM GROUP

Core Cut worked within the SAWBR facility for a concentrated period of 3 weeks delivering a variety of services predominantly related to achieving Bunker 4 Breakthrough. In addition, Peter Ferguson was available to work through challenges as presented by these undertakings and help the guys through difficult moments.
Can I express my thanks on behalf of Magnox at Hunterston A for the professional manner that all Corecut operatives executed their works whilst on site to achieve breakthrough.
Work was been carried out professionally and to a safe, high standard at all times. This work encompassed the use of current best practice, according to agreed project programmes, performance standards and budgetary constraints. The work was carried out in challenging conditions which the Corecut team dealt with in a very professional and capable manner and has helped to inform future plans regarding subsequent bunker breakthroughs.
Once again thanks to the guys involved. Every one of them is a credit to themselves and Corecut.
Stuart Blair CEng - SAWBR Project Manager
- Magnox

This is my first experience of Corecut and I would not hesitate in using them again……The General Foreman, Graham Macdonald even stated that he 'wished that all sub-contractors would take a leaf out of Corecut's book.
Steven Scott, Site Agent
- RJ McLeod

Corecut have recently carried out some critical and difficult work on the above project. We can confirm that they have demonstrated the capabilities for working under pressure and in a safe and professional manner.
Tim Brown, Project Manager
- Laing O'Rourke Construction North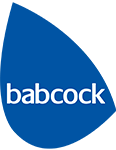 Winchburgh substantially complete and handed back on time. Really good result and I would like to pass on my thanks to you and your teams for helping achieve a real milestone for the project safely and on time.
I have witnessed some real dedication in the face of real adversity out there and I genuinely appreciate what everyone has contributed.
Thanks again, please pass on my thanks to your teams as it wouldn't have been possible without their contributions.
Simon Costello - Head of Delivery
- Babcock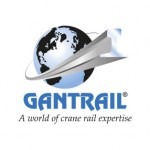 I would like to take this opportunity to thank you and your staff for the outstanding performance and professionalism shown during the recent sub-contract works in Liverpool. Right from the beginning where we initially met to discuss the scope required until the final phase of work which was recently completed, your experience and importantly flexibility during the project was excellent. We really did see the benefit of employing Corecut to sub-contract the diamond drilling works to and we will certainly look to utilise Corecut again in future projects.
David Hoskins - Projects Manager
- Gantry Railing Ltd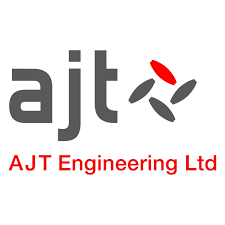 Regarding the diamond drilling work that your company have being doing this week at Clunie Dam, our site supervisor Dave Lorimer has been complimenting the work that James Heeps has been doing.
Dave is a very particular and likes everything done properly and on time, so to keep him happy they must be doing a god job.
I like to give feedback to company's especially when their work is a good standard.
Stan Fyvie, Senior Project Engineer
- AJT Engineering Ltd

May I take this opportunity to thank you all for your efforts during the Christmas and New Year shifts.  The works were not easy by any stretch of the imagination, compounded by adverse weather conditions , working away from home and site conditions that were not ideal.  We completed the works as far as we could and handed back both possessions on time WITHOUT ANY ACCIDENTS OR INCIDENTS which we should be proud of.  We had a couple of high level visits from the client who were content with our efforts and achievements.
Again many thanks and best wishes to you all.
Mark Johnson, Senior Project Manager
- AMCO Rail

It was a fantastic effort throughout by everyone involved at Corecut.
A very innovative solution was proposed and delivered, and without it, the project may not have progressed as smoothly as it did. A professional approach from all operatives on site ensured the safe delivery of the works ahead of programme.
Eddie Esdale, Location Scheme Project Manager
- Story Contracting

May I take this opportunity to compliment your team that attended the bridge demolition, from planning to execution Corecut offered solutions and competency for a challenging project that was key to its success.
Euan Caskie, Director
- Caskie Limited