Rotary Percussive Drilling 
Our fully automatic Rotary Percussive Drills allow holes to be drilled for fixings, starter bars and anchors achieving high levels of output in a variety of applications and situations without exposing the operator to the dangers of hand arm vibration syndrome.
Wall Chasing
Utilising the very latest in dust free Wall Chasing technology, Corecut are able to form concealed channels for cables, pipes, and conduits in bricks, block, reinforced concrete, and masonry.
Thermic Lancing
Where extremely heavily reinforced concrete, steel, or cast iron needs to be cut, then Thermic Lancing can offer the solution.

This is my first experience of Corecut and I would not hesitate in using them again……The General Foreman, Graham Macdonald even stated that he 'wished that all sub-contractors would take a leaf out of Corecut's book.
Steven Scott, Site Agent - RJ McLeod

May I take this opportunity to thank you all for your efforts during the Christmas and New Year shifts.  The works were not easy by any stretch of the imagination, compounded by adverse weather conditions , working away from home and site conditions that were not ideal.  We completed the works as far as we could and handed back both possessions on time WITHOUT ANY ACCIDENTS OR INCIDENTS which we should be proud of.  We had a couple of high level visits from the client who were content with our efforts and achievements.
Again many thanks and best wishes to you all.
Mark Johnson, Senior Project Manager - AMCO Rail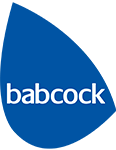 Winchburgh substantially complete and handed back on time. Really good result and I would like to pass on my thanks to you and your teams for helping achieve a real milestone for the project safely and on time.
I have witnessed some real dedication in the face of real adversity out there and I genuinely appreciate what everyone has contributed.
Thanks again, please pass on my thanks to your teams as it wouldn't have been possible without their contributions.
Simon Costello - Head of Delivery - Babcock
Case Study
100 Days in Queen Street Tunnel
Corecut were sub-contracted by Story Contracting Ltd to assist with the slab track renewal phase of the project.
Read More