Concrete Floor & Asphalt Sawing Services
With 40 years' experience in the industry, Corecut is one of the leading contractors in the UK and the company specialises in a range of services including Floor Sawing. Using our cutting edge High Output Precision Equipment, our expert team can cut through heavily reinforced concrete or asphalt, to depths of up to 700mm, quickly and accurately.
Our Floor Sawing services are perfect for cutting external horizontal surfaces such as roads, pavements and airport runways, producing clean edges in a very short space of time.
 Key features of Floor Sawing
Highly precise cutting of reinforced concrete and asphalt

High powered, turbo diesel-engineered equipment for external production floor sawing

Electrically-powered equipment for internal use

Split saws featuring component interchangeability for inaccessible areas

Demolition cutting for refurbishment

Can be used to remove defective concrete

Loop cutting

Precision cutting of joints using compact self-propelled saws

Low level of vibration

Blade types to suit every application

Dust free

Fixed price contacts
Internal Floor Sawing Solutions
As well as external Floor Sawing, Corecut also specialises in the cutting of internal floor slabs. Cutting depths of up to 600mm thick can be achieved in environments such as factories, supermarkets and hospitals where speed of operation and consideration of location are imperative. We can also cut expansion joints up to 50mm wide quickly and accurately with our self-propelled joint cutting saws.

May I take this opportunity to thank you all for your efforts during the Christmas and New Year shifts.  The works were not easy by any stretch of the imagination, compounded by adverse weather conditions , working away from home and site conditions that were not ideal.  We completed the works as far as we could and handed back both possessions on time WITHOUT ANY ACCIDENTS OR INCIDENTS which we should be proud of.  We had a couple of high level visits from the client who were content with our efforts and achievements.
Again many thanks and best wishes to you all.
Mark Johnson, Senior Project Manager - AMCO Rail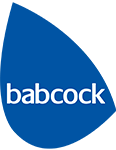 Winchburgh substantially complete and handed back on time. Really good result and I would like to pass on my thanks to you and your teams for helping achieve a real milestone for the project safely and on time.
I have witnessed some real dedication in the face of real adversity out there and I genuinely appreciate what everyone has contributed.
Thanks again, please pass on my thanks to your teams as it wouldn't have been possible without their contributions.
Simon Costello - Head of Delivery - Babcock

It was a fantastic effort throughout by everyone involved at Corecut.
A very innovative solution was proposed and delivered, and without it, the project may not have progressed as smoothly as it did. A professional approach from all operatives on site ensured the safe delivery of the works ahead of programme.
Eddie Esdale, Location Scheme Project Manager - Story Contracting
Case Study
100 Days in Queen Street Tunnel
Corecut were sub-contracted by Story Contracting Ltd to assist with the slab track renewal phase of the project.
Read More