Helical Pulldown Micropile
The proven and reliable system for correcting foundation problems.
The Helical Pier Foundation System offers a technically superior and cost efficient alternative to other remedial systems.
The concept operates on the principal of turning a helical (screw) pier into stable subsoil strata until the torque applied indicates that the necessary load capacity has been achieved. Adjustable brackets are then attached to the base of the foundation walls connecting the piers to the foundation.
The weight is then shifted to the piers allowing repositioning which retains any further movement.
This system, which is backed by over 80 years of structural engineering experience, contrasts with other methods which use the structure's weight to force pipes and concrete cylinders down into the ground. Such costly and time consuming methods require extensive excavation which can disturb site features such as walkways and landscaping.
FASTER INSTALLATION THAN OTHER METHODS

LOWER COST FOR BOTH SYSTEM AND INSTALLATION

NO HEAVY EQUIPMENT REQUIRED

INSTALLS IN LIMITED ACCESS AREAS

VIBRATION FREE

RANGE OF DIAMETERS (15CM - 36CM)

ENVIRONMENTALLY FRIENDLY

RESISTANCE TO BUCKLING IN WEAK SURFACE SOILS

STIFFER PILE (DEFLECTS LESS AT A PARTICULAR LOAD)

ADDITIONAL CORROSION PROTECTION IN AGGRESSIVE SOILS

This is my first experience of Corecut and I would not hesitate in using them again……The General Foreman, Graham Macdonald even stated that he 'wished that all sub-contractors would take a leaf out of Corecut's book.
Steven Scott, Site Agent - RJ McLeod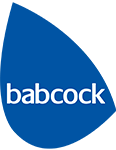 Winchburgh substantially complete and handed back on time. Really good result and I would like to pass on my thanks to you and your teams for helping achieve a real milestone for the project safely and on time.
I have witnessed some real dedication in the face of real adversity out there and I genuinely appreciate what everyone has contributed.
Thanks again, please pass on my thanks to your teams as it wouldn't have been possible without their contributions.
Simon Costello - Head of Delivery - Babcock

Corecut have recently carried out some critical and difficult work on the above project. We can confirm that they have demonstrated the capabilities for working under pressure and in a safe and professional manner.
Tim Brown, Project Manager - Laing O'Rourke Construction North
Case Study
100 Days in Queen Street Tunnel
Corecut were sub-contracted by Story Contracting Ltd to assist with the slab track renewal phase of the project.
Read More