Glasgow City Campus
Project Type:
Fire Stopping
City of Glasgow College invested in a new building on Cathedral Street
Corecut Fire Protection were charged with providing Fire Stopping to service penetrations through compartment walls and floors
Many different Fire Stopping products and techniques were utilised to complete the works
Corecut completed Fire Compartmentation throughout the building
The project was completed on budget and on time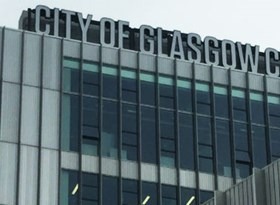 Background
City of Glasgow College was created in 2010 following the merger of Central, Metropolitan and Nautical Colleges. In order to provide a campus fitting for Scotland's largest college, a decision was taken to redevelop the existing site on Cathedral Street, to accommodate the 27,000 students and 1,200 staff.
Along with redevelopment of another campus in the city, more than £200 million was invested in the project. The new building featured over 500 learning spaces, a vast library, TV and radio studios and cookery kitchens. The new campus will be open to students beginning the 2016/17 session.
The Project
Corecut Fire Protection were charged with providing Fire Protection throughout the new building in order to ensure it met rigorous safety standards.
Fire Compartmentation is the process of sub-dividing a building into Fire Rated compartments that inhibit the spread of fire and smoke. This localises the damage caused and enables the safe evacuation of the building. This work consisted mainly of Fire Stopping service penetrations and filling service risers with load bearing Mortar Compound.
Acoustic sealing work was also done throughout the building, filling in gaps and preventing the intrusion of sound and making the building more energy efficient.
Mike Wilson, Corecut Contracts Manager from Corecut said: "This has been a large and challenging job with many Fire Stopping disciplines required to complete the works."
Find out more about our Passive Fire Protection services, contact us on 01506 854 710 for further information or request a quote below.