Success for Corecut at CMPE Annual Dinner
We are pleased to announce Corecut employee Sean Henderson was named Apprentice of the Year by the Contractors Mechanical Plant Engineers (CMPE).
The 58th Glasgow CMPE annual dinner was held in the Crowne Plaza Hotel on Friday 16 November and welcomed industry guests including Graham Bow, president of the Scottish Plant Owners' Association, as well as national CMPE chairman Mick Farrington.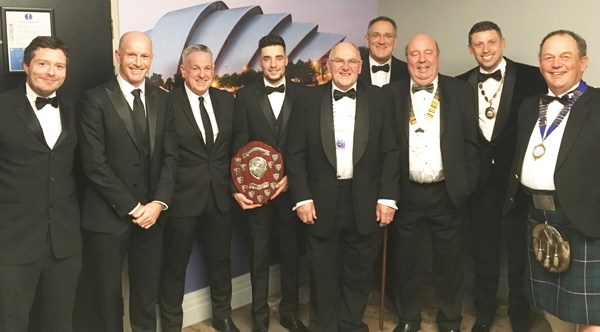 Image copyright Mike Travers - https://www.scottishplant.co.uk/plant-men-dine-out/
25-year-old motorsports fan Sean joined Corecut in 2013 after making a career change from car mechanics. We spotted his potential early on and, as part of our continued investment in workforce development, decided to put him through his Full Apprenticeship in Construction Plant Fitting.
If you would like the chance to join our enterprising workforce, take a look at our jobs page to see the current opportunities available.