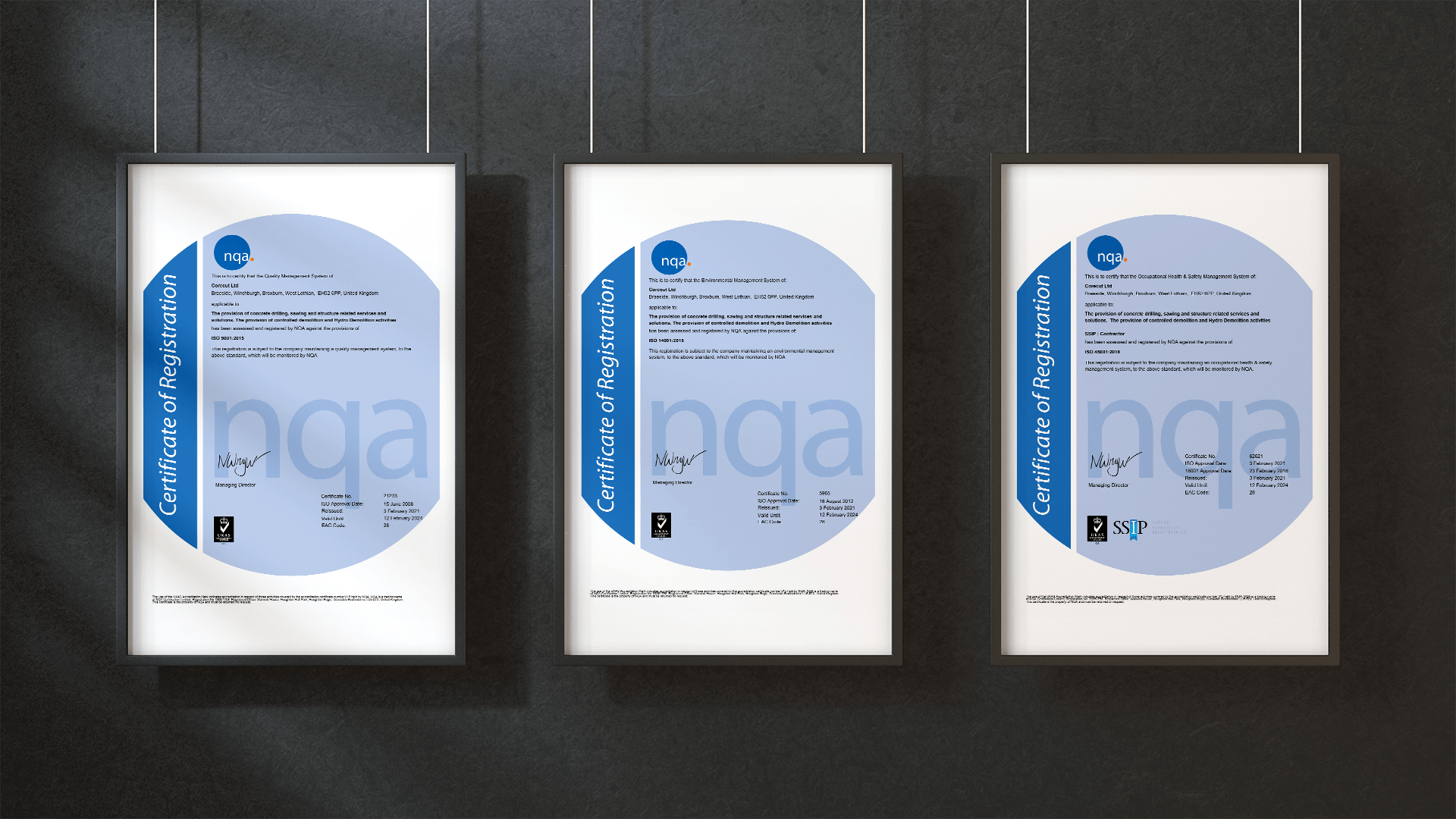 Corecut Ltd is proud to announce that once again we have successfully passed our surveillance assessment to the following international standards with flying colours: ISO 45001 (Health & Safety Management Systems), ISO 14001 (Environmental Management System), and ISO 9001 (Quality Management Systems).
Our integrated management systems policies, processes and procedures ensures that HSEQ is part of our culture, overall business strategy as well as our day-to-day operations.
We would like to thank all our staff for their continued support & commitment as well as Accendo Consultants and recognise that it is a testament to the strength of the Company's policies, processes, and overall commitment to satisfying customer requirements on every job.
Our ISO certification scope includes:
The provision of concrete drilling, sawing and structure related services and solutions
The Provision of controlled demolition and Hydro Demolition activities