KwikBlast Dustless Water Blasting System – the go-to solution.
The Core Cut KwikBlast dustless water blasting system brings a new level of precision to grit blasting with ultra high pressure jetting.
Our new Quill Falcon 120 trailer unit is the latest addition to our expanding fleet and uses less water and operates at a maximum of 100psi, making it the most cost effective, environmentally friendly method of surface preparation.
Dustless Water Blasting is the go to solution for a wide range of applications including;
GRAFFITI REMOVAL

STEEL SURFACE PREPARATION

ROAD & PARKING LINE REMOVAL

REMOVING RUST, PAINT AND INDUSTRIAL COATINGS

REMOVING CORROSION FROM MARINE STRUCTURES

REMOVAL OF MARKS AND DEBRIS FROM ROADS, PATHS AND CARPARKS

SURFACE RESTORATION

CONCRETE CUTTING

BITUMEN FROM PIPELINE

FIRE DAMAGED SURFACES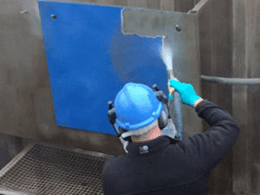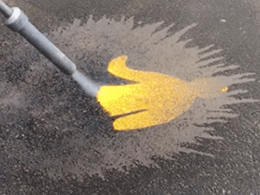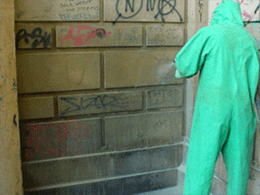 Quill Falcon 120T
Part of the Kwikblast System range, the convenience and power the Quill Falcon 120T blasting machine affords make it perfect for projects with difficult or remote locations where water accessibility is limited. The trailer allows customers to begin blasting almost straight away and removes the hassle and frustrations of work or projects being delayed due to external sources and deliveries.
Specification 
121 LITRES CAPACITY

115 LITRE WATER TANK

20-120 PSI BLASTING PRESSURE

177CFM COMPRESSOR

100 – 200 ML PER MINUTE WATER CONSUMPTION

UP TO 8 HOURS BETWEEN REFILLS

2 INCH AIR SUPPLY HOSE

1 INCH BLAST HOSE

50 LITRES COMPRESSOR FUEL TANK

100M BLASTING PRESSURE
You will have complete control of the flow and strength of the blast and have the ability to remove virtually any coating. The Quill Falcon 120T is the perfect surface preparation machine. You can quickly and safely remove the old material leaving the surface ready to go.
Hire
You can hire the Quill Falcon 120T from Core Cut.